Name - Fuzzehbawls (
http://www.wowarmory.com/character-sheet.xml?r=Stormreaver&cn=Fuzzehbawls
)
Class - Warrior / Ghostrider
Spec - Fury / Protection / Ghostrider
ICC 25 Heroic Experience - 11/12 (10 down)
ICC 10 Heroic Experience - 11/12 (10 down)
LK 25 Man Normal Kill Date - Sadly, never.
LK 10 Man Normal Kill Date - Never :( <- Sadface
Screen Shot of User Interface (with Keybinds shown):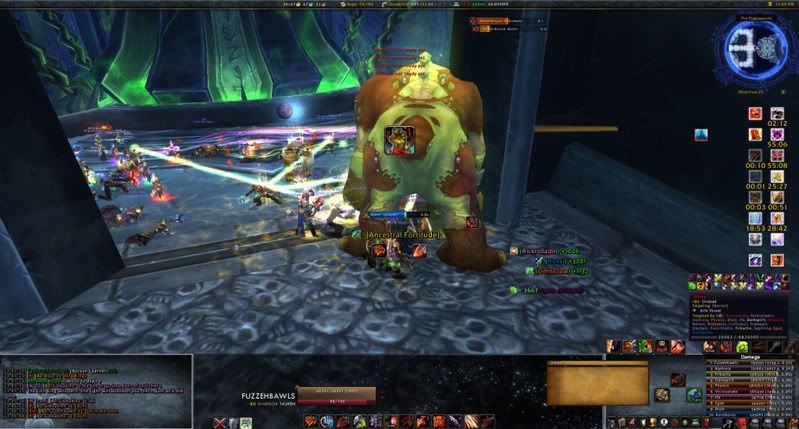 WMO or WOL Parse Link: Unfortunately I do not have a current log to link.
Favorite Encounter in ICC: To tank it is probably Putricide, as DPS I would say Sindragosa.
If you are a hybrid, what are you capable of in your offspec and what is the gear like? I can tank in my offspec, the gear is 62-64k HP buffed in ICC (5750 GS)
Misc: I am from Altar of Storms. I was in Kinetic along with Examine, Tablesex, Ihavehots, Blesshoo, and Kasul. Any one of them can vouch for me if necessary.